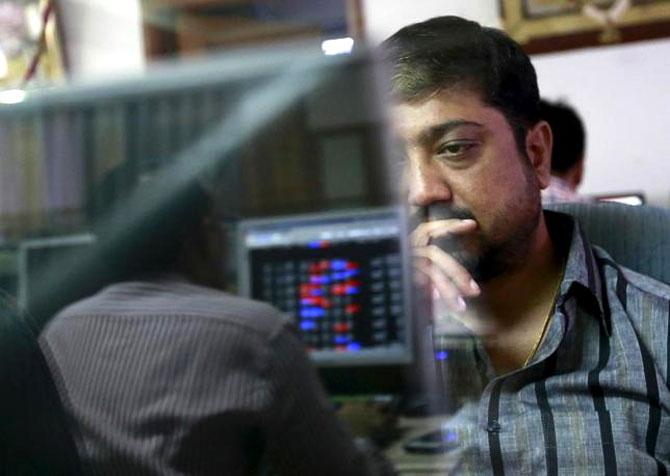 After the securities market regulator, the income tax department has clamped on individuals misusing the stock exchange platform for evading taxes and converting black money into white.
The Central Board of Direct Taxes (CBDT) has directed officers to open cases against individual taxpayers who have booked capital gains or losses by transacting in penny stocks. These are scrips whose value is typically no more than a few rupees each. These stocks are considered easy to manipulate and exploited to convert black money into white, evade taxes and make illicit trading gains.
The CBDT letter, dated this Wednesday, said information on individuals who transacted in penny stocks was being made available to officers for further scrutiny and reopening of cases under Section 148 of the I-T Act.
The letter comes after the Kolkata Investigation Directorate found prices of a large number of penny stocks were artificially raised on stock exchanges to "book bogus claims of long-term capital gains or short-term capital loss by various beneficiaries".
Names of individual assessees was had through "extensive investigation, including search and seizure/survey action on entry providers, riggers, beneficiaries, conducted by the investigation directorate", the CBDT letter said.
According to stock market players, the practice of converting black money into white by using shell companies and penny stocks was rampant a few years earlier, particularly in Kolkata and some cities in Gujarat. Several entities benefited to the tune of thousands of crores by exploiting the exchange platform, people in the know said.
An e-mail to a CBDT official seeking information on the amount involved in such cases didn't get a reply.
One method used involves buying penny stocks of shell companies when their prices are low. The stock is held for a year, in which time the price is artificially raised around 50 times. As the equity of these companies is controlled by a single group, the price is easy to manipulate. Later, the stock is sold to known parties who pay through benami cheques.
As the holding period is over a year, the gains don't attract tax. Therefore, an individual buying a penny stock at an early stage by spending probably Rs 100,000 is able to generate Rs 5 crore (Rs 50 million) in his account as legitimate income. The same amount of black money is used to pay the counter-parties to buy the stock at the last stage.
In the recent past, the Securities and Exchange Board of India (Sebi) passed a series of orders against entities manipulating the stock exchanges to evade taxes. Individuals have been found exploiting penny stocks, the small and medium enterprises trading platform and illiquid options to book fictitious losses or gains. Sebi has banned several individuals, companies and brokers from accessing the securities market for being involved in such manipulation.
"CBDT does not issue directions to the jurisdictional income-tax authorities to reopen specific cases. However, pursuant to investigation reports indicating large scale suspect claims of long-term capital gains etc, resulting out of transactions in certain penny stocks, we have sensitised field formations for ensuring appropriate action in this class of cases," said a CBDT spokesperson.
[Source:- Rediff]