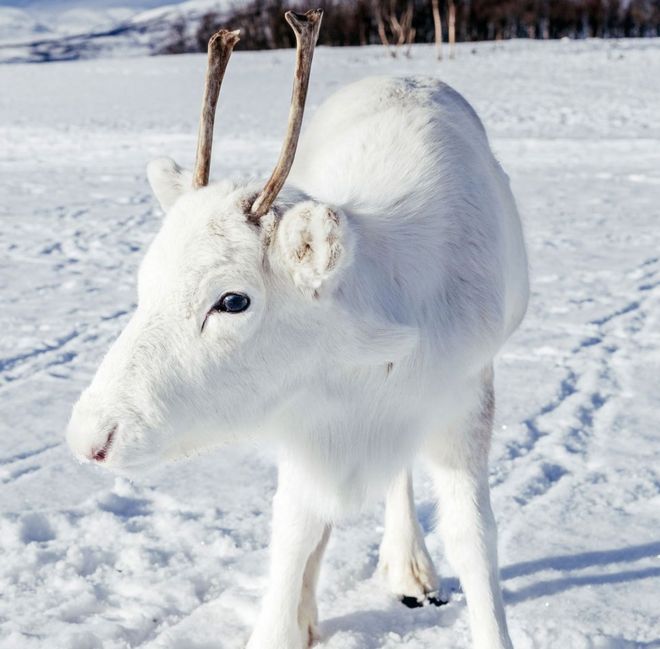 Mads Nordsveen, 24, from Oslo, said he spotted the animal in the snow on a walk in northern Norway.
The images, where the animal almost fades into the landscape, has now been liked almost 20,000 times since they were posted on Monday.
Sharing the images on Instagram, the photographer commented: "He almost disappeared into the snow!"
White reindeers are considered very rare. In 2016 a white stag was spotted on a road side in Mala, in northern Sweden.
Their unusual appearance is caused by a genetic condition that strips the pigment from their fur, but not albinism.
According to some Scandinavian traditions, spotting a white reindeer is considered a sign of good luck.
["source=forbes]