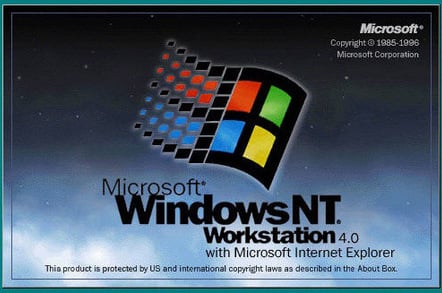 Microsoft's reviving Windows Workstations with a new cut of Windows titled "Windows 10 Pro for Workstations".
The moniker "Windows for Workstations" was used for the cut of Windows NT 3.5.1 and 4.0 intended for use as desktops for the power-hungry, as opposed to the version of Windows NT intended to power servers. Windows for Workstations was rather more reliable than either Windows 3.x or Windows 95, so when Microsoft launched version 4.0 with this 1996 press release the company proclaimed "The combination of Windows NT power and the Windows 95 user interface makes this latest version an ideal choice for mainstream business computing."
This time around the target is power users, not the mainstream: Microsoft's bringing back the name and a workstation product because its says some Windows 10 users wanted a version of the OS that can handle higher-performing hardware.
The new version of Windows can therefore run up to four CPUs and they can be Xeons or Opterons instead of their less-powerful cousins intended for desktops. The new OS will also be able to handle six terabytes of RAM.
The OS also runs ReFS, the Resilient File System adopted in Windows Server 2012, rather than the NTFS used in other cuts of Windows 10. Another notable storage-related feature is SMB Direct, which when paired with Remote Direct Memory Access-enabled NICs will speed data into and out of PCs running Windows 10 Pro for Workstations.
Persistent memory is another option, thanks to NVDIMM-N support.
Microsoft's intent here is clear: the world buys about a million workstations each year and right now Windows 10 isn't a good choice for plenty of them. The new cut of the OS will change that.
Microsoft's not offered pricing for the new version of Windows.
Interestingly, the new OS is at first glance overkill for Microsoft's own workstation, the Surface Studio, as it maxes out with a Core i7 and has an integrated Ethernet port that appears not to support RDMA. If Microsoft upgrades the Studio to suit Windows 10 Pro for Workstations it will be a mighty machine indeed!
["Source-theregister"]