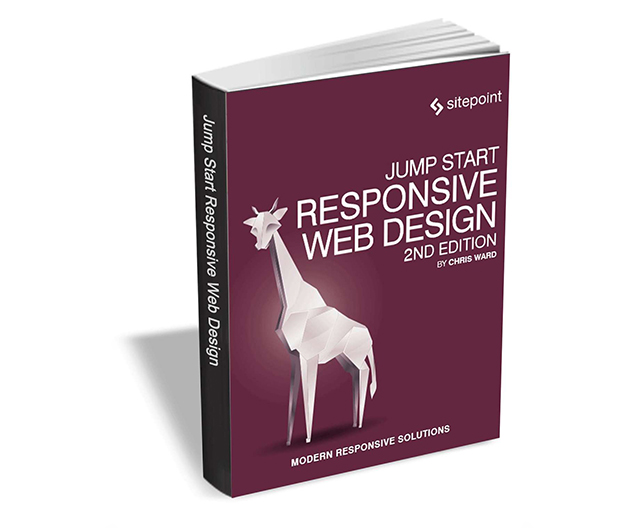 The pixel-perfect web is dead. The days of positioning elements on a web page and expecting them to always display exactly how we wanted are a distant memory; we now cope with the constant barrage of new and varied devices that our designs need to look fantastic on.
Responsive web design is no longer a nice-to-have bonus feature, it's an expected must-have.
Jump Start Responsive Web Design, from SitePoint, aims to get you started understanding, and using, the suite of CSS and HTML tools available for responding to this new world of devices. It's highly practical, with plenty of examples throughout.
SEE ALSO:
Get the 'Practical Linux Security Cookbook' ($22 value) FREE for a limited time
Get 'Lean Websites' ebook ($30 value) FREE for a limited time
This book is suitable for for beginner-level designers and developers with understanding of HTML and CSS. Some JavaScript experience is useful for the later chapters.
Jump Start Responsive Web Design usually retails for $30, but BetaNews readers can get it entirely free for a limited time.
All you have to do to get your copy for free is go here, enter the required details, and click the Download Now button.
The offer expires on June 20, so act fast.
["Source-ndtv"]